Guiyang Symphony Orchestra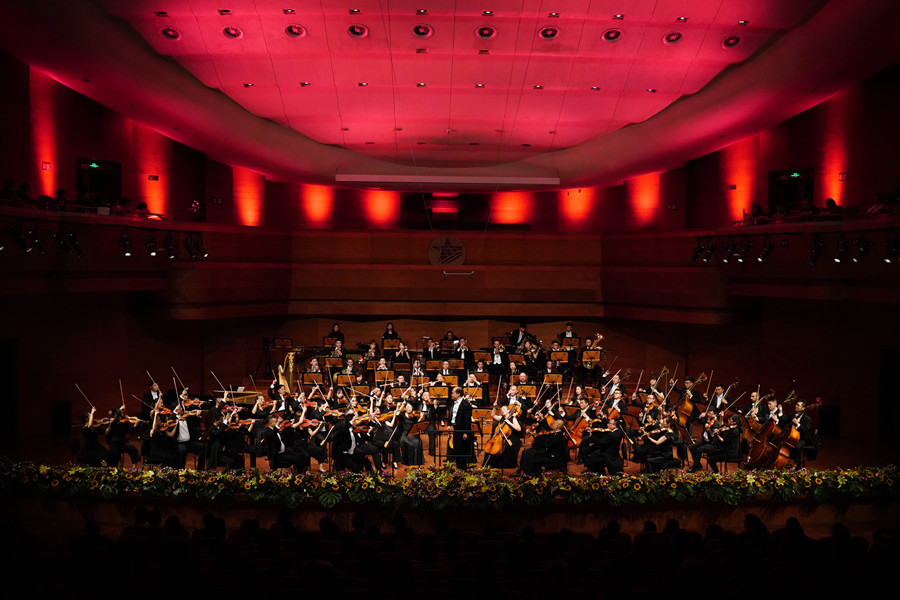 An orchestra with a rapid growing reputation, the Guiyang Symphony has broken new grounds in China since its establishment in 2009. As the first and only privately funded and endowed symphony orchestra, it is a pioneer and forerunner in changing the classical music landscape of China. Furthermore, with regards to the present global situation, it may be considered a most valuable anomaly.
Since its inception, the vision of the orchestra has always been to uphold the highest possible artistic standards, while providing an environment which is both conducive to positive music making and developing the artistic talent of each and every musician of the orchestra. At the same time, equal importance is placed upon developing, educating and increasing the audience base.
The above vision has seen the orchestra grow from strength to strength and is reflected in the number of outstanding conductors, soloists and musicians who have been attracted to perform with the Guiyang Symphony, as well as exceptionally healthy box office sales to all of its concerts with an ever increasing audience base.
With an international outlook, the Guiyang Symphony is comprised of musicians from more than a dozen different countries and areas, hailing from thirty music conservatories all over the world with an average age of less than 30 years.
The Guiyang Symphony performs a different program each weekend at the Guiyang Grand Theater and it has offered concerts in Beijing, Shanghai, Hong Kong, Guangzhou, Shenzhen, Chengdu, Chongqing, Kunming, Shenyang, Guilin, Korea and Singapore.
An avid supporter and believer in helping to grow the future of classical music in China, the Guiyang Symphony regularly features young artists in its 'Stars of Tomorrow' concert series. Through its active outreach program to local schools, universities, classical music is also being brought to a thirsty audience and young generation.
The Guiyang Symphony Orchestra recognizes the unusual position it is in, not only in China but globally as well. As such, it is keenly aware of its artistic and social responsibility and will be continually setting higher benchmarks on its way to reach the next artistic ground.